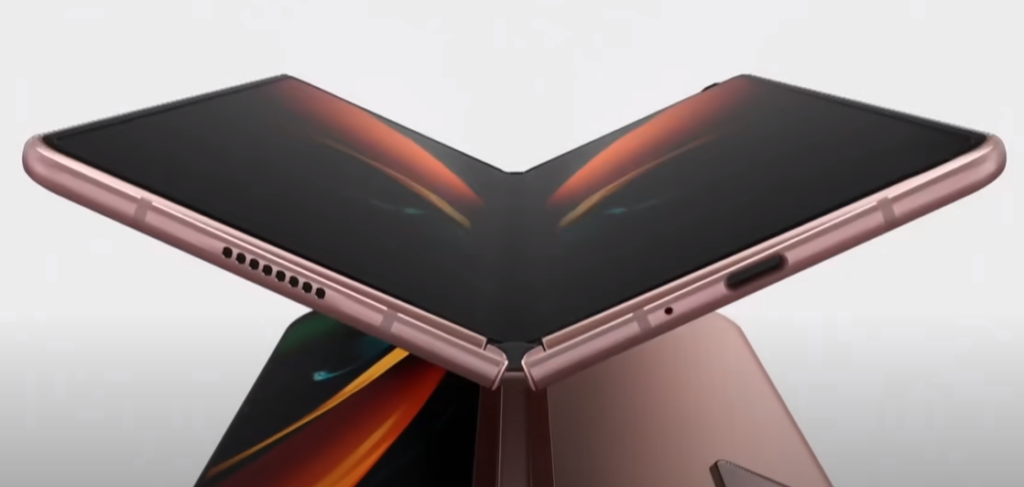 Samsung is the trailblazer of the folding phones market.
Yet, Samsung's foldable smartphones, including the Galaxy Fold and the Galaxy Z Flip, have had a rocky start since their release.
Even though these devices offer a unique and innovative form factor, they have also been plagued by a number of issues that have caused concern among consumers.
One of the main problems with Samsung's foldable phones has been their durability. When the Galaxy Fold was first released in 2019, a number of reviewers reported problems with the folding mechanism, including broken hinges and screens that stopped working after a short period of use.
These issues were so widespread that Samsung had to recall the initial batch of Galaxy Fold phones.
To increase the resilience of its foldable displays, Samsung has implemented a number of design features to protect the screen and prevent damage.
The Galaxy Fold's hinge system is a crucial component that helps to keep the flexible display in place and prevent it from coming in contact with dirt or debris.
The hinge is basically a series of interlocking gears that allow the device to be folded and unfolded smoothly.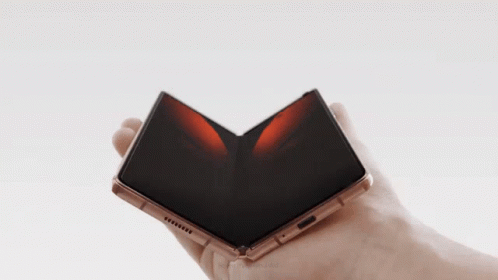 However, the current hinge technology is not completely foolproof. It is still possible for the device to be damaged if it is subjected to too much stress or force. The thinly-encased OLED screen of fold phones bend inward and can press against the accumulated dirt causing camber bumps.
Recently, a new patent application from Samsung has surfaced which shows an upgraded hinge for next generation models.
The new hinge system has a stretchable protective layer in addition to the hinge cover.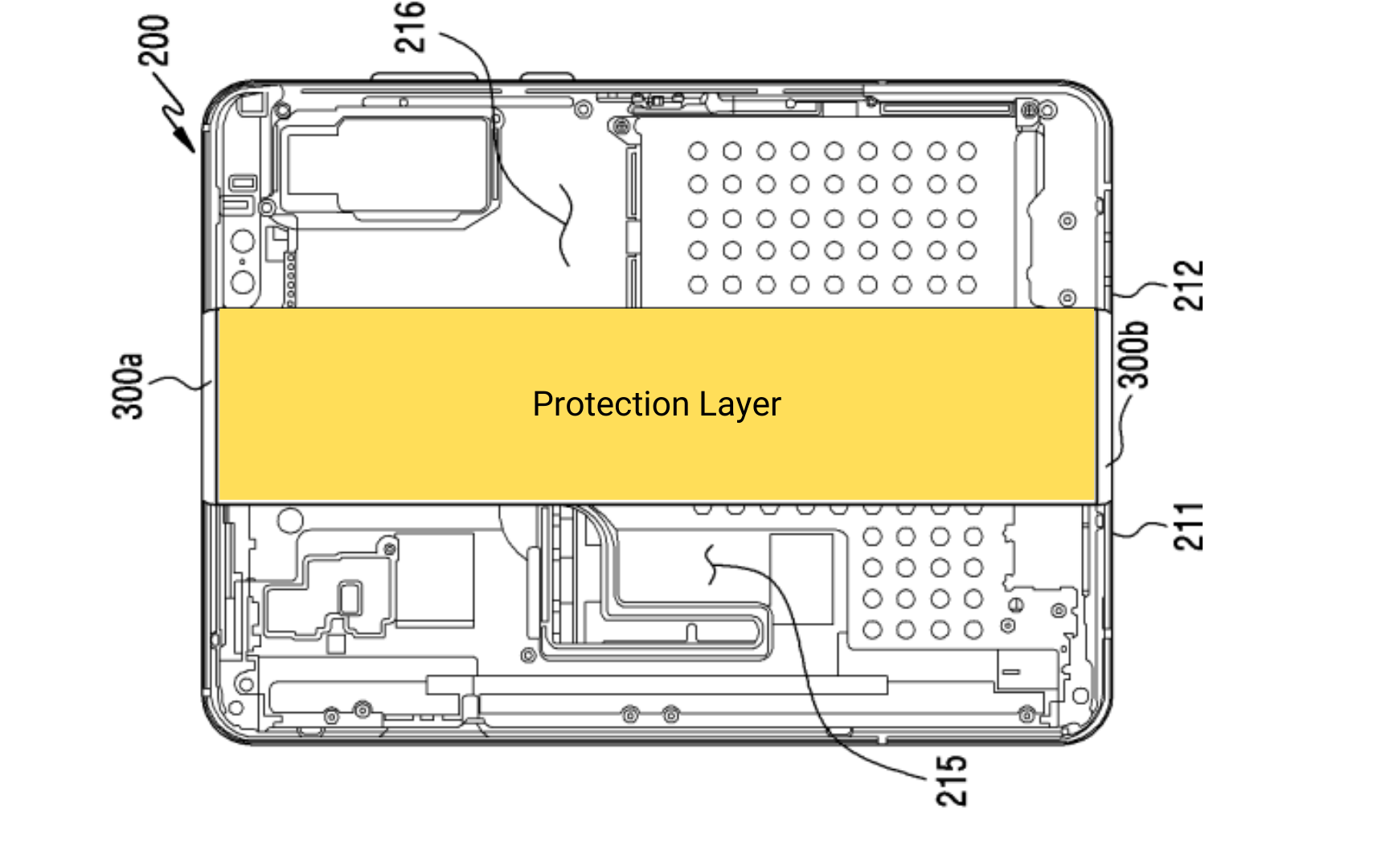 The protective layer is made of Polyethylene terephthalate (PET) to reduce friction and stiffness. The protection layer stretches around the hinge housings when phone pivots from folded state. This provides additional protection towards dust and dirt and reduces camber defect.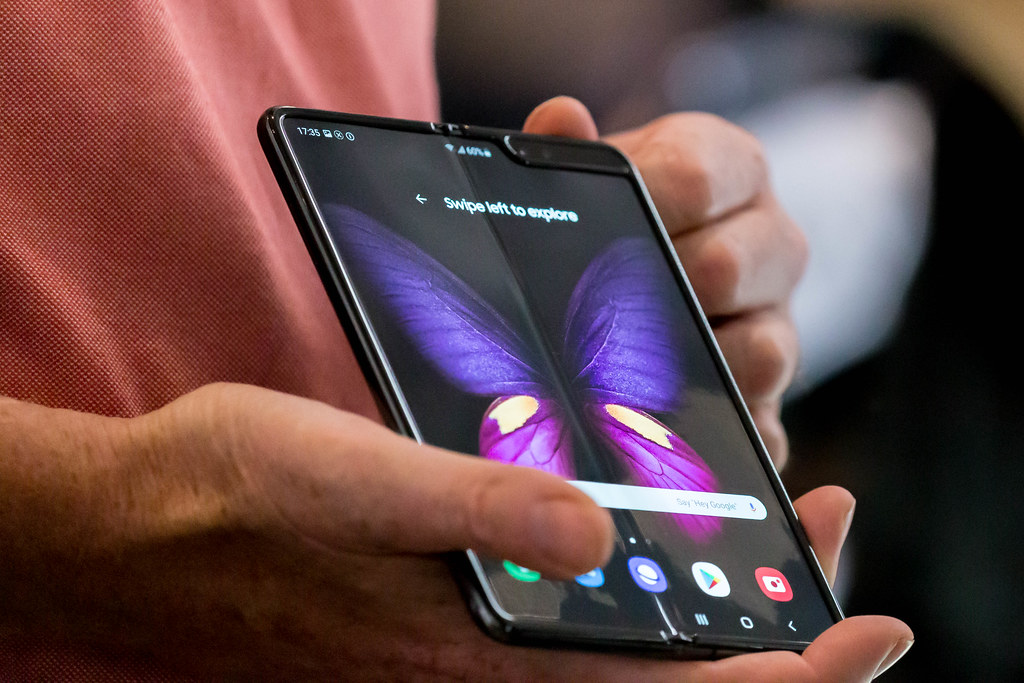 A PET film is also coated along the hinges and support plates to reduce friction while folding. This reduces the stress on the screen.
This new protective layers can also work with single hinge systems which is rumoured to be released in Fold 4.