Apple, known for its sleek designs and innovative technology, may soon be bringing a totally new wearable health device.
A recent patent application reveals a smart fabric band. The band can measure blood pressure, respiration rate, blood oxygen levels, and even electrocardiograms (ECG) signals.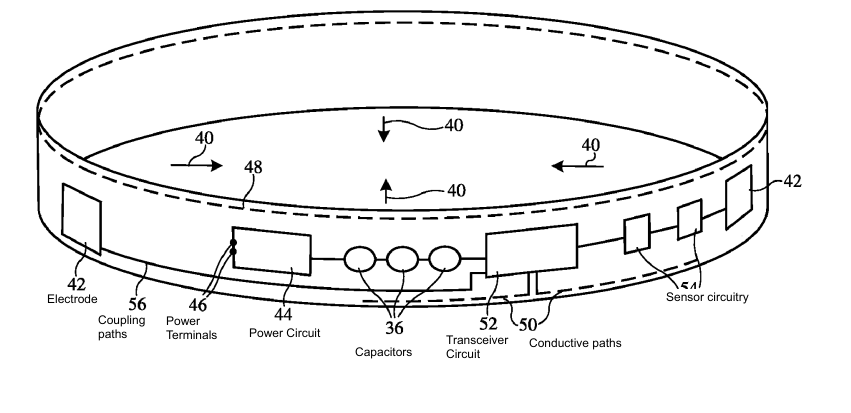 Apple has enlisted Daniel Podhajny as one of the inventors, known for his work on Nike's Flyknit breathable material runners.
Going by the description of the patent application, the band will basically be a ring-shaped strip of fabric, with sensor circuitry woven into the strands of the material.
The fabric itself will be made by weaving together strengthening and conductive threads. The former will provide the overall structure while the latter will connect various integrated chips and sensors.
Some of the conductive threads may also be structured to receive wireless power by induction.
Interestingly, Apple has mentioned that the band may be able to withstand high temperatures seen during laundering. For this, the band might use supercapacitors in place of batteries.
What is unclear is where exactly this band is supposed to fit on the body. Apple has mentioned several possibilities in the application, including limbs, torso, and even head. It's possible that even Apple isn't clear what would be the best form yet, so they have kept all options open for now.
While this patent application, it's clear that Apple is exploring entirely new ways to capture the health and fitness market.